The Most Popular Jewelry to Give your Child
Birthdays, first steps, religious sacraments, graduations, good grades, big accomplishments…. There are so many moments in a child's life that are celebrated! One of the first precious items a child is gifted is a fine piece of jewelry that will stay with them forever. A child's face gleams with joy putting on their new necklace, bracelet, earrings, or ring to celebrate the moment they have grown as an individual.
June 10, 2018 is Children's Day in the United States. Even though each country has a different date set aside for this special day, my Grandma would always tell me, "Everyday is children's day!" This is a day where kids are celebrated for being kids. Their youth, innocence, fun spirits, and growth are celebrated with festivals, games, fun activities, and parents often spoil their kids with treats and extra love.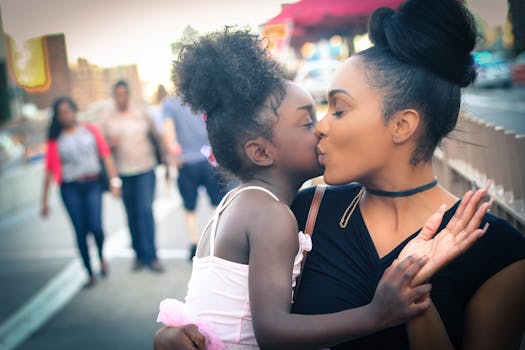 Give your child something that lasts a lifetime; something special that will always keep a piece of you with them. Malak Jewelers offers a variety of children's jewelry options, including custom designs. Below is a short list of what we have to offer. We can always change the length of a watch, size a ring, or take out links to fit your child's size.
Necklaces
Religious ceremonies or adding flair for a nice outfit, necklaces are a cute look for all kids. We also have yellow and white gold chains, which of course, you can add a pendant of your choosing.
When picking out a necklace for your child, you may wonder what size necklace to buy. The standard size for children's necklaces is an overall length of 16 inches. If you are worried that this size might not be right for your little one, measure your child's neck and then add 3 inches. This will give the child plenty of room to grow without the necklace looking too big.
When purchasing your child's first necklace, it is important to talk to them about the risks of playing with necklaces. Also, you should always check and make sure your child is not wearing their necklace to sleep.
Baby Necklaces
Pearl necklaces are great for when a baby girl is born. With each birthday or special celebration, add a pearl so that one day it will be a full pearl necklace. Your child will always look forward to these special moments where they get to add to their necklace.
The pearl necklace also makes a beautiful addition to any child's outfit. Pearl necklaces will never grow out of style, so they can wear it for the rest of their lives.
Bracelets
Gold or silver bracelets are perfect for all children. We have charm bracelets, initials, engraving options, bangles, or even a simple bracelet to be worn everyday.
Charm bracelets are great to gift to your child. With each passing birthday, or special occasion, add a charm so that one day it will be a full charm bracelet. You and your child will always enjoy looking at the charms and reminiscing on the past moments you have shared together. Come by Malak Jewelers and check out our large selection of charms.
An engraved bracelet is the perfect sentimental gift. Engrave a special moment, an inside joke, or an expression of love so that your child will read it and always remember how much you love them.
Bracelets are the perfect gift for children because they are simple and classic. Also it is extremely easy to lengthen a bracelet so that it will always fit your child as she grows. Your child will be able to wear it for the rest of their lives.
Earrings
Whether as a newborn or as a child, earrings are a fashion statement for all ages and the trend is spreading to boys as well! We have a huge selection from silver, yellow and white gold, precious gemstones, fancy shapes, and dangling earrings.
The safest and most comfortable earring style for your child is the screw back earrings. These earrings have a back that twists on. This will make sure that the earrings never fall off of your active child. They are also the safest option because the twist back covers the needle point. This will make sure that the needle never pierces your child. Malak jewelers has a large selection of twist back earrings for children.
Come by Malak Jewelers and browse our large selection of children's jewelry. Let Malak Jewelers make special moments unforgettable with the perfect piece of children's jewelry.
Malak Jewelers is Charlotte, North Carolina's premier direct diamond importer, supplier of loose diamonds, and custom design jewelry. When you buy from Malak you receive 100 Day Price Protection and a Lifetime Upgrade Promise. Be sure to check out our wide variety of diamond engagement rings both in our online catalogue and at our store in Charlotte, North Carolina Arboretum Shopping Center.